Medical Courses
Showing 1–11 of 44 results
Sale!
Advance Cardio Life Support (ACLS) (ECSI) Click on Picture to View Description of Course and Pay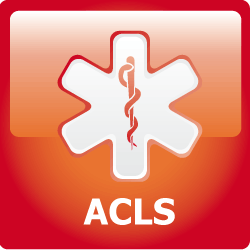 Course Code New York:ACLSECSINY14                          Course Code Florida: ACLSECSIFL14 Course Name: Advance Cardio Life Support (ACLS) (ECSI) Regular Course price: $  285.00 Private Course Price:  $  570.00 Corporate Classes:    Call for Information Government Price:     Call for Information
Click here for dates:  [maxbutton id="10"]
Click here to Register for class: [maxbutton id="12"]
Click Here For Additional Medical Courses: [maxbutton id="14"]
Call for additional dates and information.
Advanced Cardiovascular Life Support (ACLS) is an advanced, instructor-led classroom course that highlights the importance of team management of a cardiac arrest, team dynamics and communication, systems of care and immediate post-cardiac-arrest care. Specific skills in airway management and related pharmacology are also featured. Skills are taught through discussion and group learning, while testing stations offer case-based scenarios using simulators. ACLS is designed for health-care professionals who either direct or participate in the management of cardiopulmonary arrest and other cardiovascular emergencies. This includes personnel in emergency response, emergency medicine, intensive-care and critical-care units. The prerequisite for ACLS is a current HSF BLS for Healthcare Provider (C) card. Key changes in advanced cardiovascular life support, reflecting the 2010 Guidelines for Cardiopulmonary Resuscitation (CPR) and Emergency Cardiovascular Care (ECC). Basic life-support skills, including effective chest compressions, use of a bag-mask device and an automated external defibrillator (AED). Recognition and early management of respiratory and cardiac arrest using a manual defibrillator and equipment commonly found on a crash cart. Recognition and early management of peri-arrest conditions such as symptomatic bradycardia, Airway management, Related pharmacology, Management of acute coronary syndromes (ACS) and stroke, Effective communication as a member and leader of a resuscitation team, Effective resuscitation team dynamics, Skills are taught in large group sessions, as well as in small-group learning-and-testing stations, where case-based scenarios are presented.
Add to cart