Civil Air Patrol (CAP) / Air Force Auxiliary Approved Courses
Showing all 5 results
Sale!
CPR/AED Emergency Care and Safety Institute (ECSI) Click on Picture to View Description of Course and Pay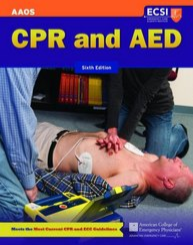 Course Code New York: CPRAEDECSINY01                  Course Code Florida: CPRAEDECSINY01 Course Name: CPR/AED (ECSI) Regular Course price: $         50.00 Private Course Price: $        100.00 Corporate Classes:    Call for Information Government Price:     Call for Information
Click here for dates:  [maxbutton id="10"]
Click here to Register for class: [maxbutton id="12"]
Click Here For Additional Medical Courses: [maxbutton id="14"]
Call for additional dates and information.
Basic first aid principles and their applications, how to recognize and appropriately respond to medical emergencies, specific steps for treating injuries, CPR and Automated External Defibrillator (AED) training for cardiac emergencies, and First Aid for environmental emergencies such as extreme heat or cold, bites and stings are taught.
Add to cart